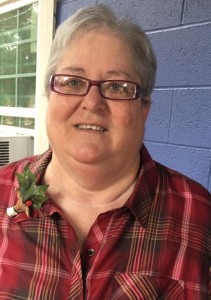 Snelling – Camella Huie Brown Black, 60, passed away at her home December 27, 2018 surrounded by her loving family. A Memorial Service will be held Sunday, December 30, 2018 at 3 pm at Seven Pines Baptist Church, Snelling,SC with Rev. Mark Watford officiating. Burial will follow in Seven Pines Cemetery.
Camella was born April 17, 1958 to Jack and Jean Huie Brown in Jasper, Alabama. She graduated in 1976 from Vanguard High, Ocala, Fl and moved with her family to Barnwell, SC in 1978. On November 24, 1979 she married the love of her life Henry Franklin (Frank) Black in a beautiful fall wedding. She dearly loved Florida and adopted South Carolina as her home but remained a Bama girl at heart. "Roll Tide Roll".
She is survived by her husband Henry Franklin Black of 39 years. Three children Elizabeth (Will Allen) Black of Waynesboro, PA, Rebecca Black of Snelling and Andrew (Julie) Black of Dothan, AL. One sister Jeanne Cumbie of NC. Three grandchildren Dorie, Althea and Kaidon.
Camella was preceded in death by her parents and brothers Bradley P. Brown and James V. Brown.
The family has entrusted Dyches Funeral Home and Crematory with the arrangements.