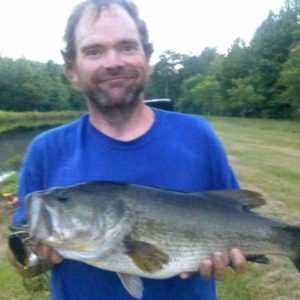 Olar – August 9, 1971 – July 9, 2020 – Clarence "Eddie" Still, 48 went into eternal rest on July 9th, 2020 surrounded by family.  A memorial service will be held at Mount Olivet Baptist Church on Monday, July 13, 2020 at 10 a.m. with Rev. Mark Epperson officiating. CDC guidelines will be in use during the service.
Clarence was the son of Iris Zorn Still of Barnwell and the late Reden Still, Sr.  The biological son of Jerry Zorn, Sr., of Barnwell and Patricia Parsons of Kansas. Eddie was a member of Mount Olivet Baptist Church He had a passion for fishing.  He was a loving husband, son, father, grandfather, brother, uncle and friend.  He will be missed by many.
Survivors include his wife Sharon Croft Still of Olar; Four sons, Joshua Still of Lexington, Matthew Still, Andrew Still and Eugene Still all of Barnwell; one granddaughter, Elaine Marie Still; Siblings, Jerry (Stephanie) Zorn, Jr. of Cope, Elvira Whittaker of Kansas, Quentine (Marilyn) Chavis of Barnwell, Jason (Amber) Still of Barnwell, Tanya (Rusty) Brant of Ulmer and Crandal Gunnels of Barnwell. Stepbrothers and sisters; Reden Still Jr., Randy (Wendy) Still, Robin McCormick, Donna Houck all of Barnwell and Michael "Darlene" Croft of Bamberg; 26 nieces and nephews.  Son-in-law of Eugene and Brenda Croft of Barnwell.
The Family has entrusted Dyches Funeral Home and Crematory with the arrangements.