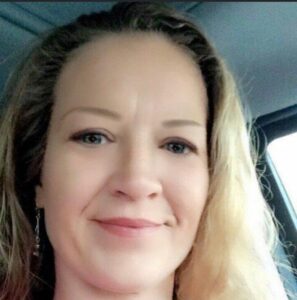 Bamberg – Lisa Michelle Croft, 42 passed away August 28, 2020. A funeral service will be held Monday, August 31, 2020 at 3 pm in the Dyches Funeral Home Chapel, 11372 Ellenton Street, Barnwell, SC with the Rev. Gale H. Black officiating. Visitation will be held one hour prior to service in the chapel. Burial will follow at South End Cemetery, Bamberg, SC.
Lisa was born in Bamberg January 26, 1978. She was an honor graduate from Bamberg-Ehrhardt High School. She loved being a mother, sister and grandmother. She loved restoring and giving new life to old furniture. Lisa wore her heart on her sleeve and she was an angel that walked the earth. She will be missed by many.
Survivors include her husband Ralph Sanders; her parents James and Darleen Croft of Bamberg; two daughters, Kendall Bearden and Victoria Bearden of Bamberg; one son Dustin Croft of Bamberg; four brothers Joey (Missy) Rutland of Barnwell, Henry Michael Croft of Barnwell, Kevin (Crystal) Croft of Barnwell and Connor Hiott of Barnwell; two grandchildren, Camryn Glover and Bryson Bearden.
The family has entrusted Dyches Funeral Home and Crematory with the arrangements.