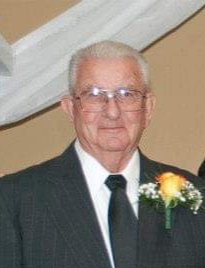 Barnwell – Vernon Emmons, 84 went into eternal rest surrounded by family May 7, 2019. Funeral Services will be Saturday, May 11, 2019 at 3 p.m. at Dyches Funeral Home Chapel, Barnwell, SC with Rev. Robert Altman officiating. Burial will follow at Barnwell County Memorial cemetery with full military honors. Visitation will be Friday, May 10, 2019 at Dyches Funeral Home from 5-7 p.m.
Vernon was born in Blodgett, Missouri to the late John and Mary Emmons. He was retired from Civil Service In 1995. He spent 4 years in the Navy and retired as E7 from 18 years in the Army. He was a member of Bethany Baptist Church, Barnwell, SC. He loved reading and watching westerns. He was a loving husband, father and grandfather and will be missed by many.
Survivors are his wife of 43 years Johanna Emmons. Children Danina (Steven) Zimmerman of Barnwell, Steve (Laura) Emmons of Missouri. One sister, Glenda Henry of Arizona and one brother Lynn Emmons of Missouri. Eight grandchildren and 6 great grandchildren.
He is predeceased by one daughter Jennifer Scaggs. One sister, Gail Fletcher. Three brothers, Yul Emmons, Gene Emmons and Weldon Emmons.
In lieu of flowers memorials may be made to Bethany Baptist Church, P. O. Box 156, Barnwell, SC 29812
The family has entrusted Dyches Funeral Home and Crematory with the arrangements.