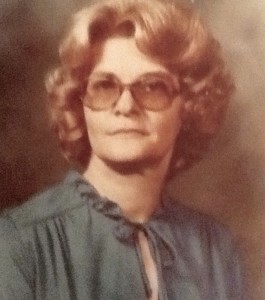 Newberry – Yvonne Shealy Clinton Lee 83, peacefully passed from this world on Sunday, June 24th. A memorial service will be held Friday, June 29th at 4:00 at Calvary Pentecostal Holiness Church, 2640 Bay St., Newberry, SC.
Yvonne was born in 1935 to Rev. Tommy Claussen Shealy and Nettie Victoria Shealy in Leesville, SC. She grew up in Greenville SC before her immediate family followed her brother to Tulsa, Oklahoma. There, she met and married the man of her dreams, Rev. Charles William Clinton, Sr. They traveled as evangelists, planting Assembly of God churches in Newberry, South Carolina and Sperry, Oklahoma – eventually raising their children in Newberry, SC. An accomplished musician and singer, Yvonne taught piano lessons in public schools and in her home. After Charles' sudden death in 1978, Yvonne met and married Harold F. Lee of Piedmont, SC, working for the Greenville News, writing a local column for the Piedmont Newspaper for 10 years, traveling the country in their RV and retiring in Palm Harbor, Florida. After Harold's death and spending time with her children, Yvonne made her home at the Calhoun Convalescent Center of St. Matthews, SC where she was well-taken care of and which she loved.
She is survived by her 4 children, Debbie Hatcher and Rev. Charles Clinton, Jr. (Cathy), both of Newberry, SC; Vicki C. Green (McKi) of Orangeburg, SC and Anita Clinton of Greenwood, SC; 7 grandchildren, Chuck Clinton (Tina), Casey Clinton House (Jeff), Amy Hatcher Coats (RJ), Kevin Hatcher, Victoria Green Roger (Craig), James Green (Heather), and Wes Green (Amanda); and 8 great-grandchildren, Hunter Clinton, Jacob and Ethan Scobie, Kaylee and Alex Hatcher, Sophia Morago, and Ben and Collin Green.
Memorials be made to Calvary Pentecostal Church, PO Box 444, Newberry, SC, 29108.
The family has entrusted Dyches Funeral Home and Crematory with the arrangements.