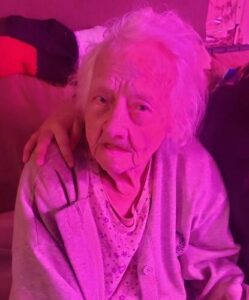 Blackville – Ellis Kinard DuBois, 99 passed away on October 1, 2020. Funeral services will be announced at a later date due to Covid.
Ellis was born September 28, 1921 in Ehrhardt, South Carolina to the late John and Lula Kinard. She was a loving mother and grandmother and will be missed by many.
Survivors include one son, John DuBois of Blackville and one daughter, Kathy Odom of Beaufort.
She is predeceased by her late husband Marshall DuBois.
The family has entrusted Dyches Funeral Home and Crematory with the arrangements.