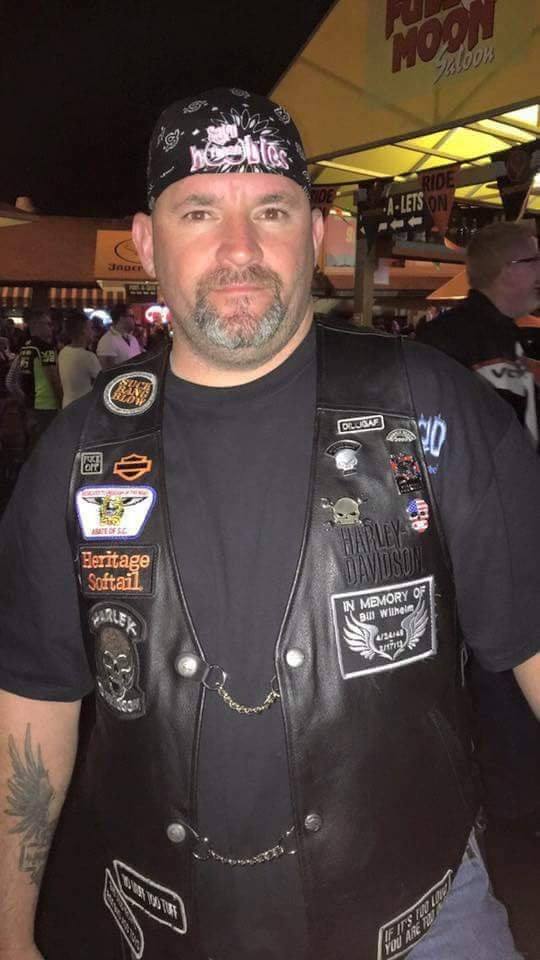 Warrenville – William Shawn Wilhelm 44, entered into rest on March 8, 2019. A Memorial Service will be held on Thursday, March 14th at 11 am, at Dyches Funeral Home Chapel, Barnwell, SC with Dr. Paul Noe officiating.
Shawn was the son of the late William Fred Wilhelm and grandson to the late Master Sargent Joseph Cheek. He was a member of ABATE Dixie Thunder Motorcycle Club, Aiken, SC. He loved riding his Harley Davidson with friends. He loved hunting, fishing and spending time with his family and friends and he will be missed by many.
Survivors include his mother Nancy Gayle Pecor of North Augusta, SC, one Sister, Lucinda Rose Bickley of Wilmington, NC, one uncle, J. D. (Trudy) Cheek of Barnwell, SC, brother in law, Ethan Allen Bickley of Wilmington, NC and Grandmother, Nancy Cheek Long of North Augusta.
Memorial may be made to charities of one's choice or the ABATE Motorcycle Club, Aiken, SC. (donations may be made on their Facebook page)
The family has entrusted Dyches Funeral Home and Crematory with the arrangements.